When you are in Kyoto, why not stay at a ryokan, a Japanese style inn? Ryokan offer comfortable facilities for relaxing while you enjoy delicious Kyoto cuisine and Japanese-style baths. Staying in a ryokan is a uniquely Japanese experience that is less expensive than you might think. For those looking to immerse themselves in a uniquely Japanese atmosphere, ryokan make an ideal choice. A stay at a one of these traditional inns is usually somewhat more expensive than that in a hotel, but is a refreshing and personal experience worth the extra expense. Two meals are included with each night's stay; dinner on the day one checks in and breakfast the following morning. These meals are often local specialties such as Kyoto's own Kaiseki Ryori (Traditional Japanese Cuisine), and are served to guests in their rooms by cordial and highly professional female staff known as "Nakai" (Room Maids). Nakai typically wear kimono and the quality of service during a Kaiseki Ryori meal as you relax upon the tatami floor of your room is one of the most memorable aspects of time spent in a traditional inn. The number of ryokan with private bathing facilities has increased, but common baths are the norm. In some cases the baths are filled with water pumped from a hot spring, or onsen. Yukata, a type of loose cotton kimono, are provided for guests in place of bath robes. Guests are free to wear the yukata throughout the ryokan. Bedding at a ryokan takes the form of a futon, which is a flat, foldable mattress without springs. Nakai prepare the futon in the evening while the guests are out. We recommend ryokan for a serene experience that allows one to experience Japanese life firsthand.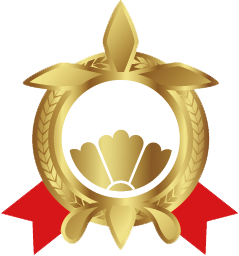 Kyoto Accommodation Award
The City of Kyoto gives awards to "Accommodations Exemplifying the Essence of Kyoto" with the aim of improving safe lodging facilities that lead Japan's tourism development, and exist in harmony with the local community. The goal of these awards is the opening of still more appealing lodging facilities and the improvement of services at those that already exist.