Miyama-Keihoku Bus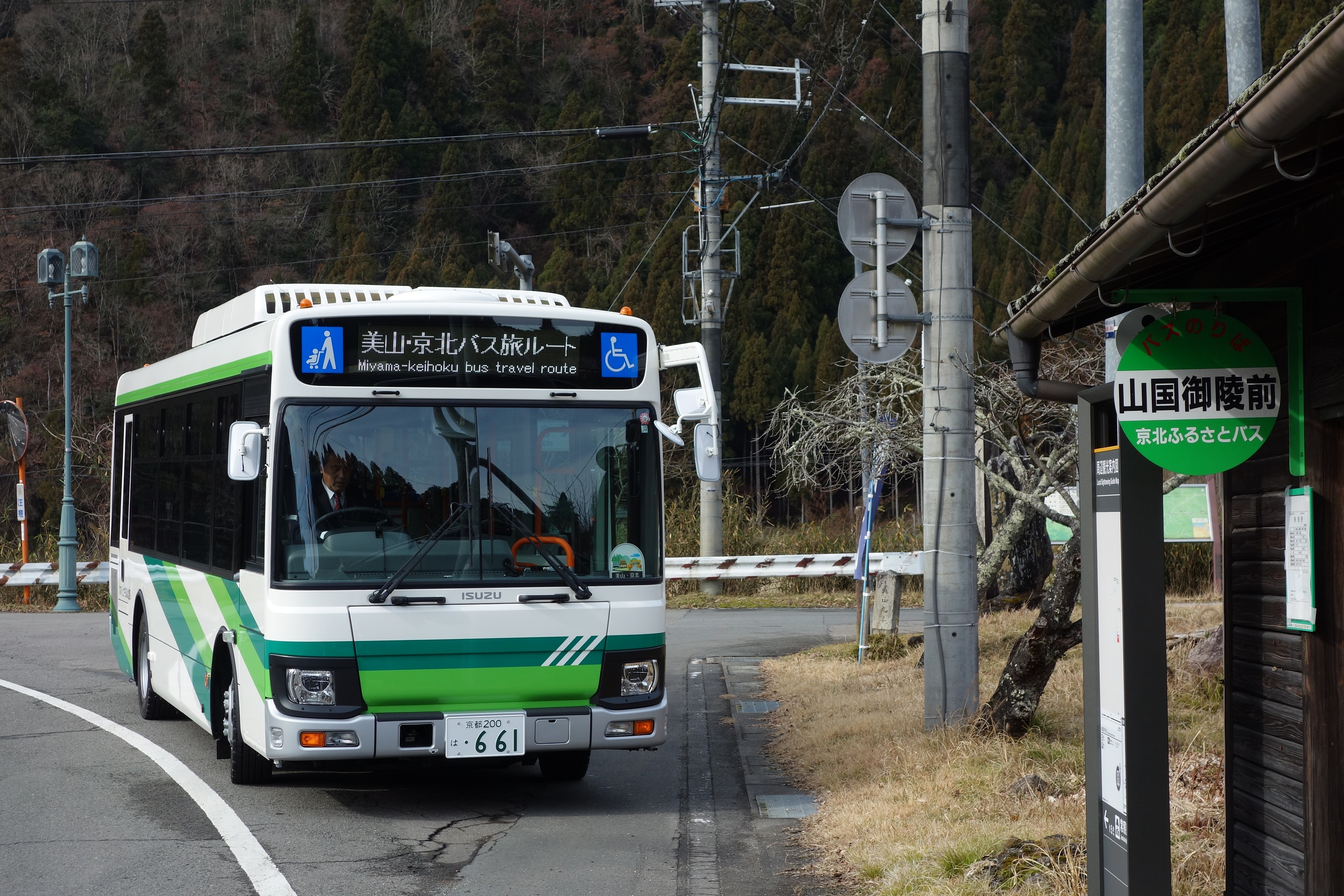 Miyama-Keihoku Bus
Miyama-Keihoku Bus Travel Route
From Kyoto Station, It's recommended to take the JR Sagano-Sanin Line to Hiyoshi Station, or to ride the JR bus to the Shuzan bus stop and take this bus.
Kyoto Miyama Direct Bus
For a limited time only, there is also a direct reserved seating bus from Kyoto Station! Please check the page below for details and reservations.